Welcome.
Duxbury oysters are prized by chefs as one of the best quality oysters in the country in taste and texture. Merry Oysters are farm raised, fresh from Duxbury Bay, and now available to order online. We are a small artisanal farm that will have a limited amount of oysters harvested daily and shipped overnight. Order Merry Oysters and enjoy the taste of a premium Duxbury oyster at your home or destination! We field questions all year round about our oysters and how we grow them. So, we have done our best to address those inquiries here. Dig around to learn more about our story and operation, from the smallest of seed to the sweet and salty oyster on your plate.
How We Grow Oysters
Know when you see Merry Oyster's distinctive purple bag with our orange pants logo, you can be confident that the bivalve going on your plate will be consistently great. Though Duxbury Bay touches Cape Cod Bay, shellfish farming methods are unique from town to town along the Massachusetts coast line.
Click here to learn more about Merry Oyster Farm.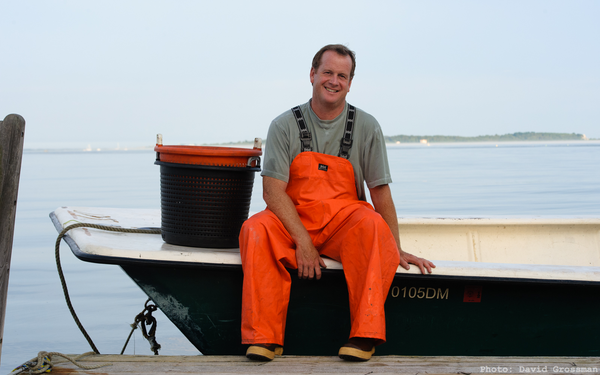 Merry's Mission
The mission of Merry Oysters is to be a year-round source for quality Duxbury oysters while preserving, sustaining, and enjoying Duxbury Bay and its surrounding ecosystem.
We are successful by working our hardest to do what is best for the people who work for us and the people who buy and eat our fresh oysters.
Merry Mermaids
Merry Mermaids are the cream of our oyster crop. New York City area chefs created the demand for this size oyster. Due to their shell size, anywhere from 2.25 to 2.5 inches in length, they consistently have a superior meat quality and deep cup.
Some may consider Merry Mermaids to be our "Gateway" oyster, they are ideal for serving on the half shell and are quite easy to shuck.
Merry Mermaids are harvested on a limited basis and can be shipped overnight to your home or preferred destination.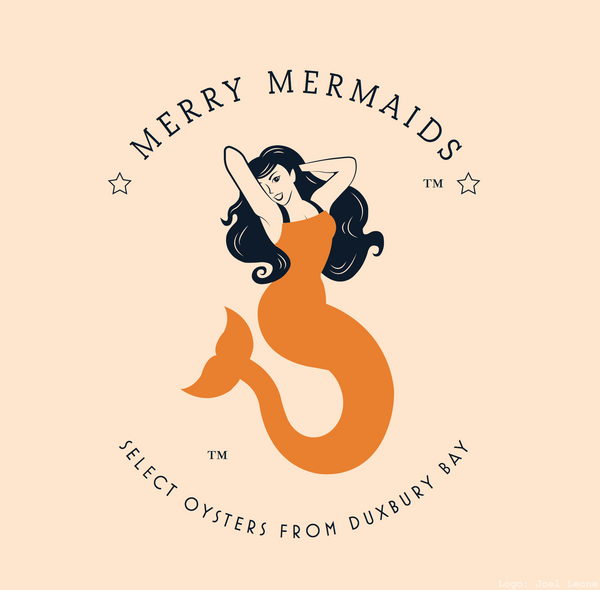 Order now and see why discerning foodies everywhere consider our premium Duxbury oysters the best tasting oysters in the world!